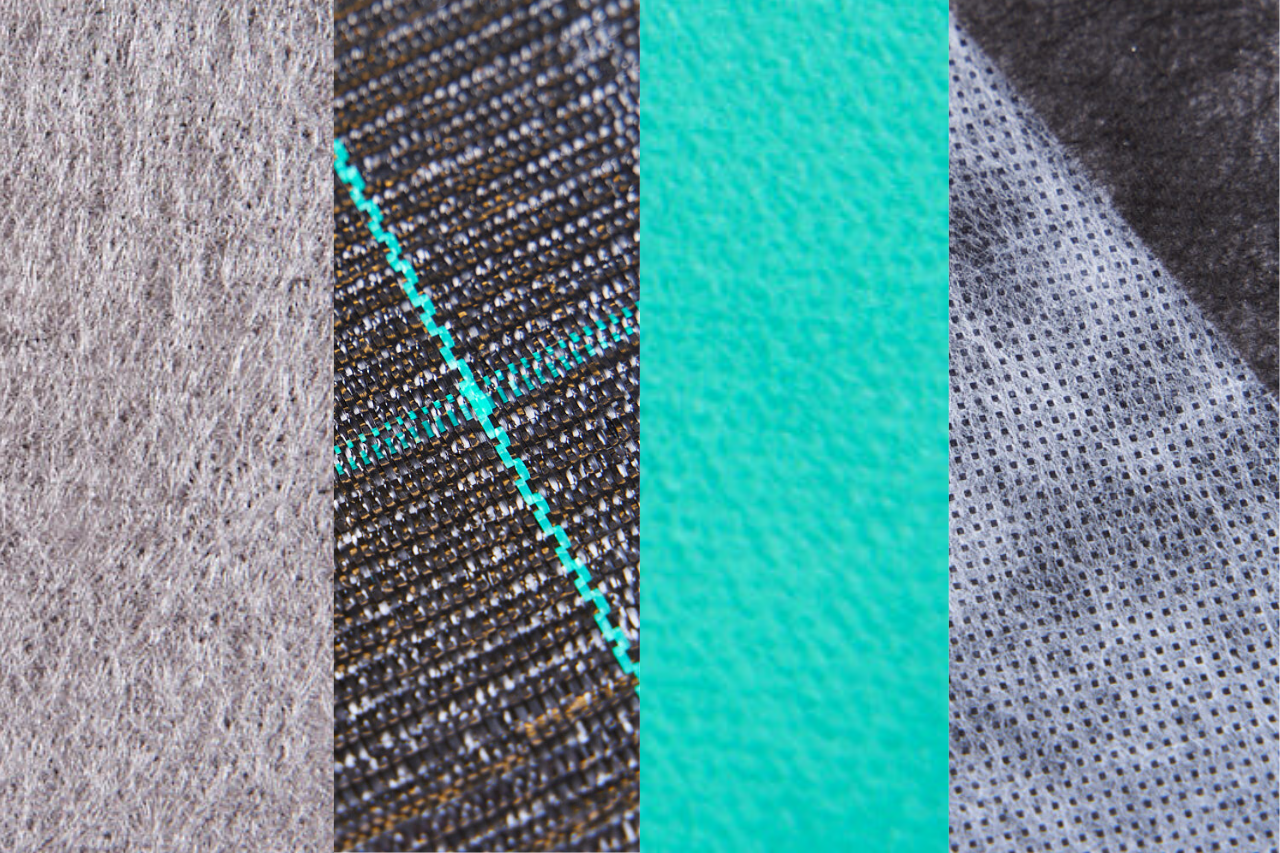 When shopping for technical textiles, you should practice a totally different approach as opposed to choosing fabrics for clothing and decoration purposes. The look of technical textiles is secondary — it's their properties that matter the most.
Technical fabrics are widely popular in engineering and construction. Ever seen a construction site without rags of technical textiles scattered around? Often called geotextiles, they're used as separation layers in various types of construction.
Take road construction, for example — roads are made of multiple layers, with the first layer usually made of larger stones, secured by a firm technical fabric from underneath (preventing the stones from sinking too deep into the ground). The stone layer is covered with geotextile, and then layered with smaller stones. This layer gets compacted, flattened, and covered with asphalt. Geotextiles serve as separation layers and ensure that the road doesn't become one jumbled mess of stones and asphalt.
Geotextiles also make perfect pool base liners — they go under above-ground garden swimming pools. They protect the plastic shell of the pool from damage by sharp stones or twigs.
In heavy industry, technical textiles are used as packaging for headlights and other automotive parts, protecting fragile parts during transport. In addition, they serve as separation liners in boxes, dividing products. Think of the thin fabric covering your new laptop's keyboard (protecting the fragile screen) — also a technical textile.
Here are more examples of how to use technical textiles in various industries — they are indispensable in healthcare, cosmetics, and many other areas.
---
Types of Technical Textiles
Technical fabrics are woven and nonwoven. Both types are machine-made.
When making woven technical fabrics, threads (wefts) are weaved through a warp (loom), creating a woven cloth structure. Geotextiles and other technical textiles used in construction are often the woven type.
Multiple manufacturing methods are employed when making nonwoven technical fabrics. Take felt, for example — this fabric can be made in several different ways. One of them is needle felting — wool passes through a machine and gets pierced by tiny needles, creating a compact fabric as a result.
The spunbond method is likely the most popular method of manufacturing nonwoven fabrics. It doesn't require natural materials (such as wool) but artificial fabrics, most commonly polypropylene. The raw material looks like a plastic granulate which is put into the spunbond machine and melts there. The melted mixture is then sprayed through narrow nozzles to form individual threads which are then caught and dried on a liner. Thread by thread, nonwoven fabric forms on the liner.
Learn more about the popular spunbond method >>
Nonwoven technical textile — spunbond nonwoven fabric.
---
Technical Textiles: Parameters
Here are the most important properties to consider when choosing the most suitable technical textile:
Material
Natural — e.g. jute (jute and felt are often used in gardens as tree trunk protectors)
Man-made — e.g. polypropylene
Weight
This parametre tells you how much material (in grams) was used to make a square metre of the particular technical fabric. The thinnest fabrics weigh 12 g/m2 — too lightweight for industrial use.
The weight of standard technical textiles would be 30 g/m2 and higher. Geotextiles can go up to 1,000 g/m2 — they're heavyweight, firm, and durable.
Get advice on how to pick the weight of nonwoven fabric >>
Size
Technical textiles usually come in rolls. That said, customising the traditional package is no problem — just tell us your requirements and we'll adjust the packaging to suit your needs.
Special Coating
Coated technical textiles are more durable and suitable for various environments. Popular coatings are:
antistatic – deters dust particles (especially important in heavy industry),
hydrophilic – is very absorbing (a desired quality in healthcare),
fireproofing – resistant to high temperatures (perfect for insulation),
UV-resistant – popular in agriculture.
---
Manufacturing Technical Textiles
The production-supply chain usually consists of three links:
The manufacturer — actually produces technical textiles.
The supplier — buys technical textiles in bulk directly from manufacturers and cuts them into smaller rolls, liners, bags, and other products.
The client — buys finished goods from the supplier, using them in their own production.
OUR TIP: Here's how we make customised technical textiles.
At Milmar, we're the supplier of technical textiles. We meticulously choose trusted European manufacturers to work with — we've tried Asian production in the past, but we were never 100% satisfied with the quality.
Before you receive your first supply from us, we inquire a lot — we need to know how you plan to use our products and what the specifics of your production are. Only then are we able to choose the most suitable technical textile.
Handling unusual requirements is no issue for us — our suppliers are flexible and can easily produce technical textiles of atypical weight or with special coating. Feel free to reach out to discuss what we can do for you!