If you're in the Home & Garden line of business or a B2B gardening supplies seller, you may be looking for customised nonwovens and plastic mesh products. Have a look at how we develop and supply our products at Milmar.
Ordering an already listed nonwoven fabric or plastic netting product from our portfolio is easy. Just get in touch and we'll send you a price quote. The ordering process gets slightly more complex if you're looking for a supplier of multiple types of nonwoven or plastic mesh products or customised products. However, it's just a few more extra steps. We'll guide you through them to see how to make sure you get exactly what you want.
---
1. First Meeting
Once you get in touch, we arrange a meeting. "With business partners of large-scope potential, we prefer going over the details in person. We'll gladly invite you to our production facilities in Czechia, close to Brno, approximately a 2-hour drive from Vienna. We'd be happy to introduce you to our production methods and show you our materials and final products," says Milan Poloucek, Managing Director of Milmar.
If you wish to, we can meet elsewhere in Czechia or abroad. You'll miss the opportunity to see our production but we will still bring samples of our patterns and designs.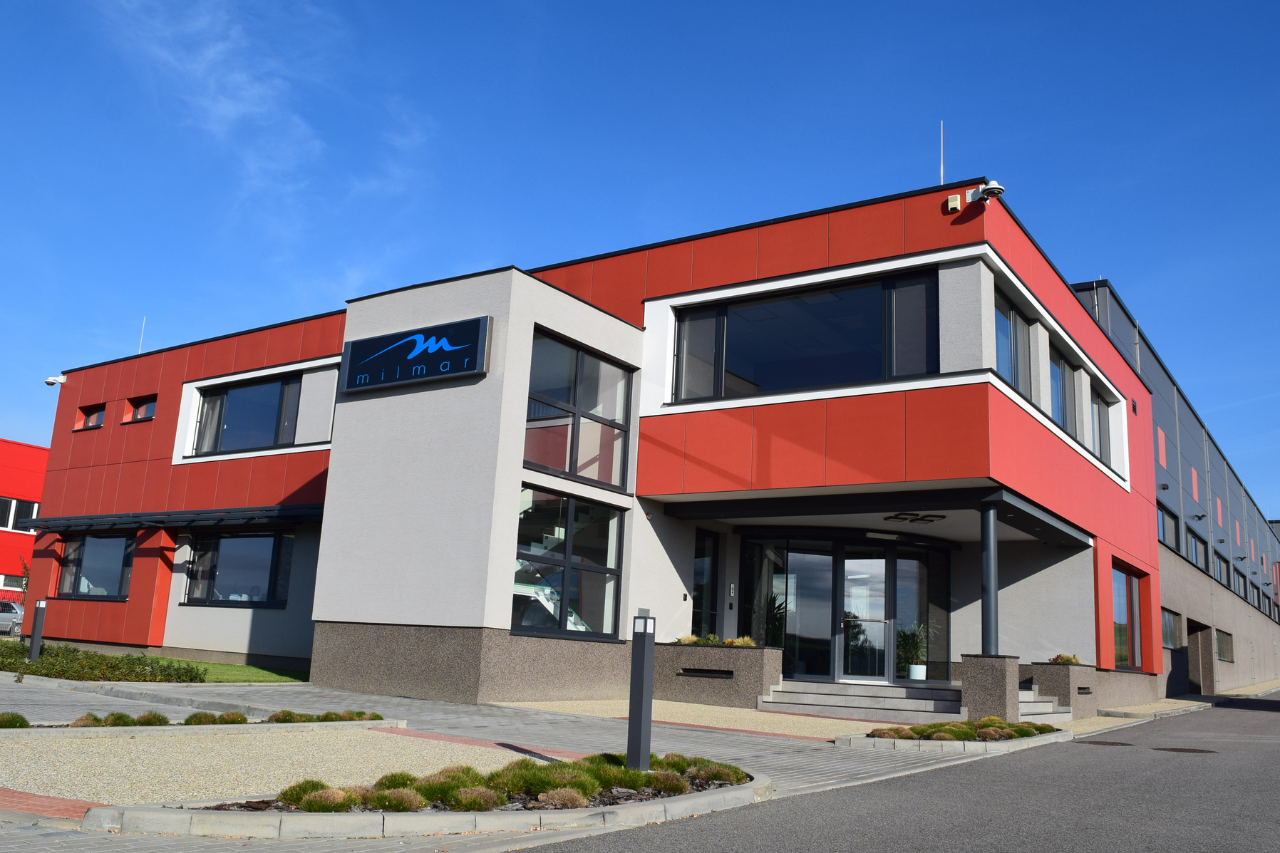 We are located in an industrial zone near Brno.
---
2. Understanding Your Needs
We specify all properties and parameters of demanded nonwoven and woven fabrics or plastic netting products. If we don't stock the required material on a regular basis, we will get it for you.
We also discuss the final design of your product, specify its shape and packaging (a regular package, box or roll) and whether it will become a permanent part of your product range. "You can send us your graphic guidelines and requirements — label designs or cardboard cutout forms. We print everything out and place it inside the packaging as required," says Martin Poloucek.
We specify the required packaging shape and dimensions based on the shelving system used in stores. We know Home&Garden supply stores prefer products compliant with their shelving system as it helps them to use their shelf space efficiently. For stores with hanging solutions, we deliver products with hangers or pegs. We insert plastic fixing pegs into packages with nonwovens so that customers can easily secure their flower beds.
As the next step, we need to specify dimensions of individual products, packaged products and group packaging. "Standard dimensions vary in different countries. A good example are spunbond nonwovens used in early spring to cover seedlings — to improve their microclimate and protect them from ground frost. In Czechia, the standard width of these nonwovens is 1.6 or 3.2 metres. In Slovenia or Croatia, it is 2.1 or 2.4 metres. The dimensions vary due to custom — local producers had set the dimensions a long time ago and people got used to it," points out Milan Poloucek.
These are the final products, which we deliver to garden centers, hobby markets, and wholesalers in Czechia and abroad.
We create a packaging chart for each of our long-term clients. "This chart gives you an idea of how many packages fit into a box and how many boxes fit into a pallet. You can order the exact amount that fills an entire vehicle and thus reduce costs easily," recommends Milan Poloucek.
---
3. Customised Product Samples
We create a product prototype for you and set the production processes accordingly. Product samples give us all the information we need to finalise your price quote.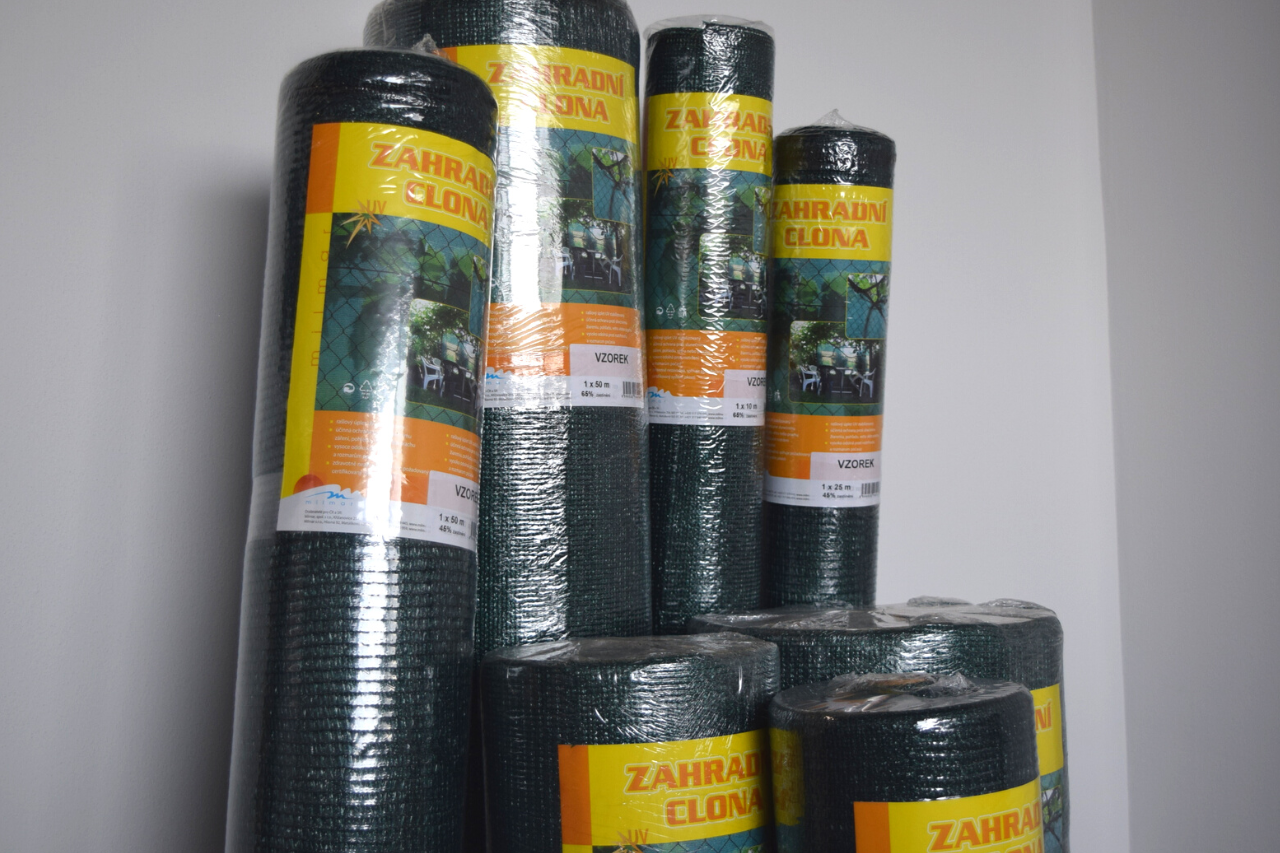 Customised samples prepared for a specific customer.
---
4. Final Price Quote
Once you confirm the product samples, we can proceed and present our final price quote. Invoicing and delivery conditions included.
---
5. Production
In case you accept our price quote, we can begin the production. A great benefit of long-term cooperation is that you know your sales history. We can produce ahead, stock up and deliver quickly. In case your goods sell out unexpectedly, we're always ready to produce more.
---
6. Transport and Delivery
Some of our customers take care of their delivery themselves — we just load their car. That said, we are happy to deliver your products to you. Just tell us what you need and when and we will make sure it arrives on time.
---
Let's Connect
Our customers are mostly Home & Garden suppliers. We'd be happy to welcome you in our family and produce nonwoven fabric or plastic netting products for you.
Our services from A to Z:
made-to-measure production,

packaging,

labeling,

transport and delivery,

quick additional production (in case your products sell out unexpectedly).
We always strive to accommodate our clients' needs. "We know that introducing new products to the market is a lengthy and unpredictable process. As you start from scratch with no sales history whatsoever, we offer a temporary reduction of minimal order quantity," adds Milan Poloucek.
Get in touch and let's chat about what you're looking for.