Nonwoven fabrics are made of natural or synthetic fibres. Not by weaving, as their name suggests. In fact, no other traditional method of textile production (such as knitting) is used. The threads in a nonwoven fabric are assembled by modern techniques.
Woven vs Nonwoven Fabrics
In the past, people mostly weaved fabrics. They would make them by hand, weaving threads on wooden looms. First, horizontal threads were stretched on the loom (the warp) and then the weft (vertical threads) would be passed over and under the warp, creating the woven structure of cloth.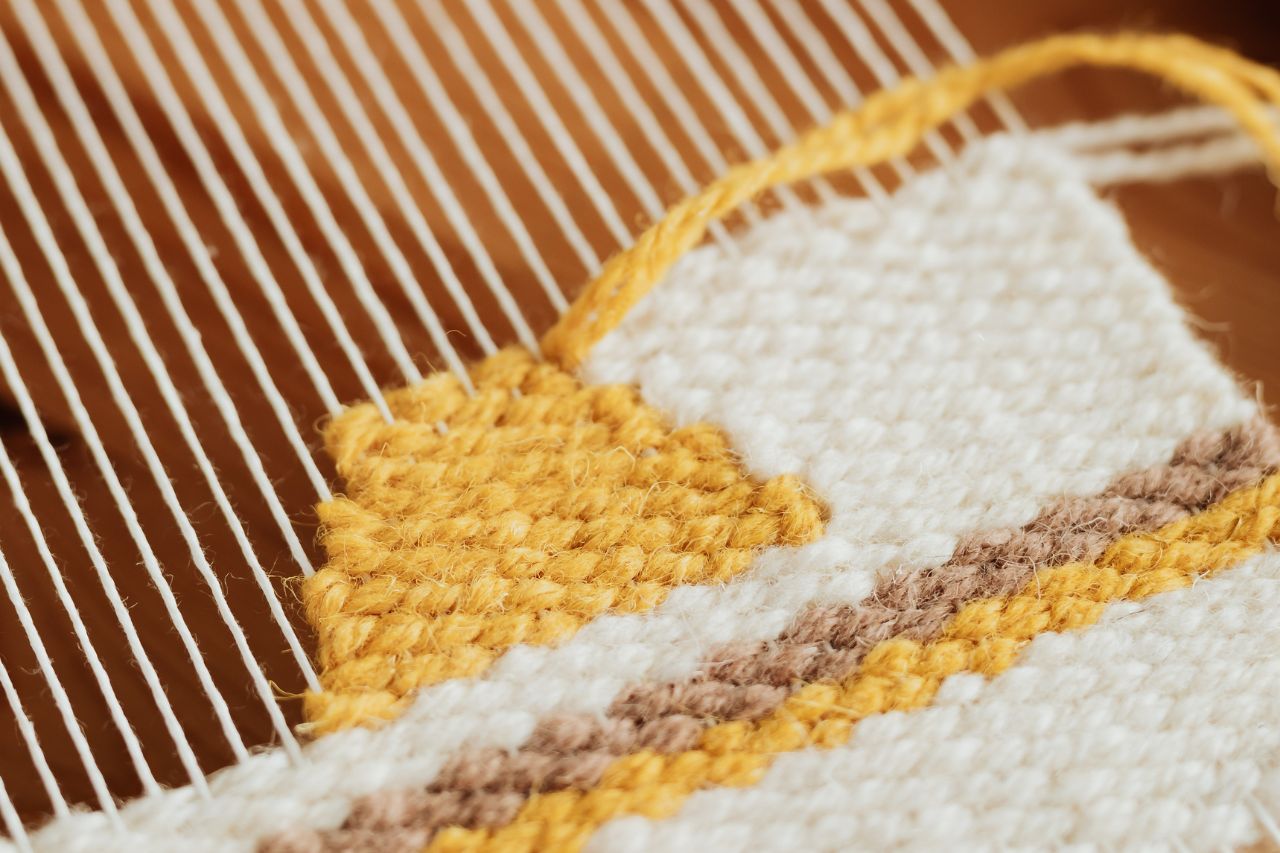 Weaving a cloth.
Nonwoven fabrics are made without the need to crisscross individual threads. The most widely known nonwoven fabric is felt. Felt production entails steaming fibres of wool and then rolling them flat, thus creating a solid fabric structure. This is a somewhat simplified explanation - there are other essential steps in the production process (such as the use of heat and chemicals), but we don't need to go into too much detail here.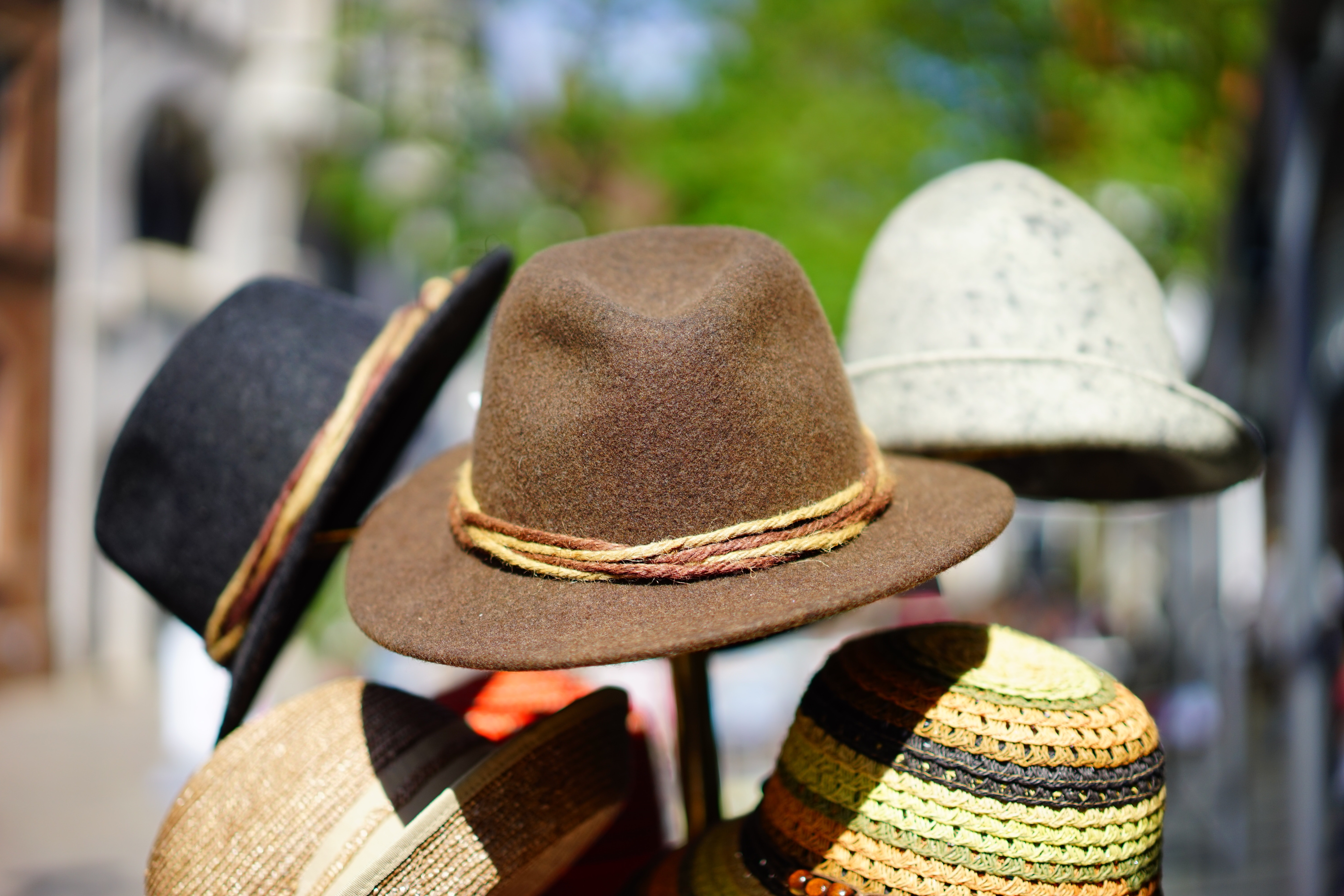 Felt is a staple of hat manufacturers and probably the most common nonwoven fabric.
The boom of nonwoven fabrics (especially the synthetics) came in the second half of the 20th century with the start of their mass production. Nonwovens quickly became highly demanded in healthcare, civil engineering, machinery or agriculture.
What feature makes nonwovens so popular? Their breathability and durability is the deal breaker.
---
Modern Production of Nonwoven Fabrics
Many production techniques are used for nonwovens - the spunbond method is one of them. A polypropylene granulate is melted on the production line, then an extruder pushes the melted material through thousands of nozzles, solidifying the melted polypropylene into individual threads.
Polypropylene threads fall on a rubber conveyor belt running at high speed (6,000 metres per minute). A layer of threads forms on the belt and is solidified by:
heat (by a rolling machine),
with the use of chemicals (impregnation),
or mechanically (by injections).
Once it's formed, a nonwoven fabric can be further processed to become:
UV resistant - the fabric doesn't fall apart when exposed to sunshine for a longer period of time,
anti-static - so it doesn't attract dust particles,
fireproof - resistant to high temperatures,
hydrophilic - to absorb water better.
Nonwoven fabrics are useful in various industries and lines of business. The most common are:
---
Nonwovens in Healthcare
The healthcare industry would be quite lost without nonwoven fabrics. Disposable face masks that we all remember all too well are manufactured from nonwovens. So are plasters, disposable sheets or hospital gowns.
---
Nonwovens in Civil Engineering
At any construction site, you'd inevitably come across geotextiles. It's a technical fabric made of synthetic or natural fibres (woven or nonwoven).
A nonwoven geotextile fabric most often serves as a separation layer in construction. It separates base layers, e.g., sand from gravel. Geotextiles are put under pools or pavement tiles. They function as weed stoppers in gardens or under roof tiles. 
---
Nonwovens in Machinery
Nonwovens serve many purposes in machinery. They're a popular material for protective bags of various sizes, providing protection for parts or semi-finished products during transport. A nonwoven protective bag often comes with a closing flap — a wanted feature in the automotive industry.
Varied cuts and mats for machining are also made from nonwoven fabrics.
---
Nonwovens in Agriculture and Gardening
Strawberry farmers know nonwovens thoroughly. Nonwovens serve as effective weed stoppers while still permeating water to the roots. They also shield ripe strawberries from mud and protect shoes when farmers pick strawberries after it has rained.
Nonwovens are widely used for mulching; they're put under mulching bark or gravel. Nonwoven fabrics make the mulched area protected from weeds that would inevitably find its way through the bark or gravel. 
Nonwoven fabrics for strawberry fields are mostly black or brown (45 – 80 g/m2) so they blend well with strawberry beds. Protective antifreeze nonwovens, on the other hand, are usually white (15 – 30 g/m2). They're sought after by farmers and gardeners as protection for plants, bushes and smaller trees in winter.
White nonwovens are also used as sunlight protection (strong sunshine can damage seedlings), as white lightweight fabric (15–30 g/m2) permeates sunshine only partially. More heavy-weight nonwovens (regardless of their colour) are not suitable as plant covers as they don't let any light through.
---
Producing Nonwovens
Most commonly, nonwoven fabrics are produced in rolls of 1.6 or 3.2 metres. When we started processing nonwovens in Milmar, we tried materials supplied by producers from various parts of the world. We can say with confidence that nonwovens of Asian origin are mostly low-quality, and there are way too many logistical problems you have to deal with. That's why we work with verified European suppliers.
We always keep a large stock of nonwoven fabrics at our site — this proved to be a great plus during the Covid-19 pandemic when materials were in short supply.
Interested in getting nonwoven fabrics? Contact us. We'll come up with a made-to-measure solution for you in no time.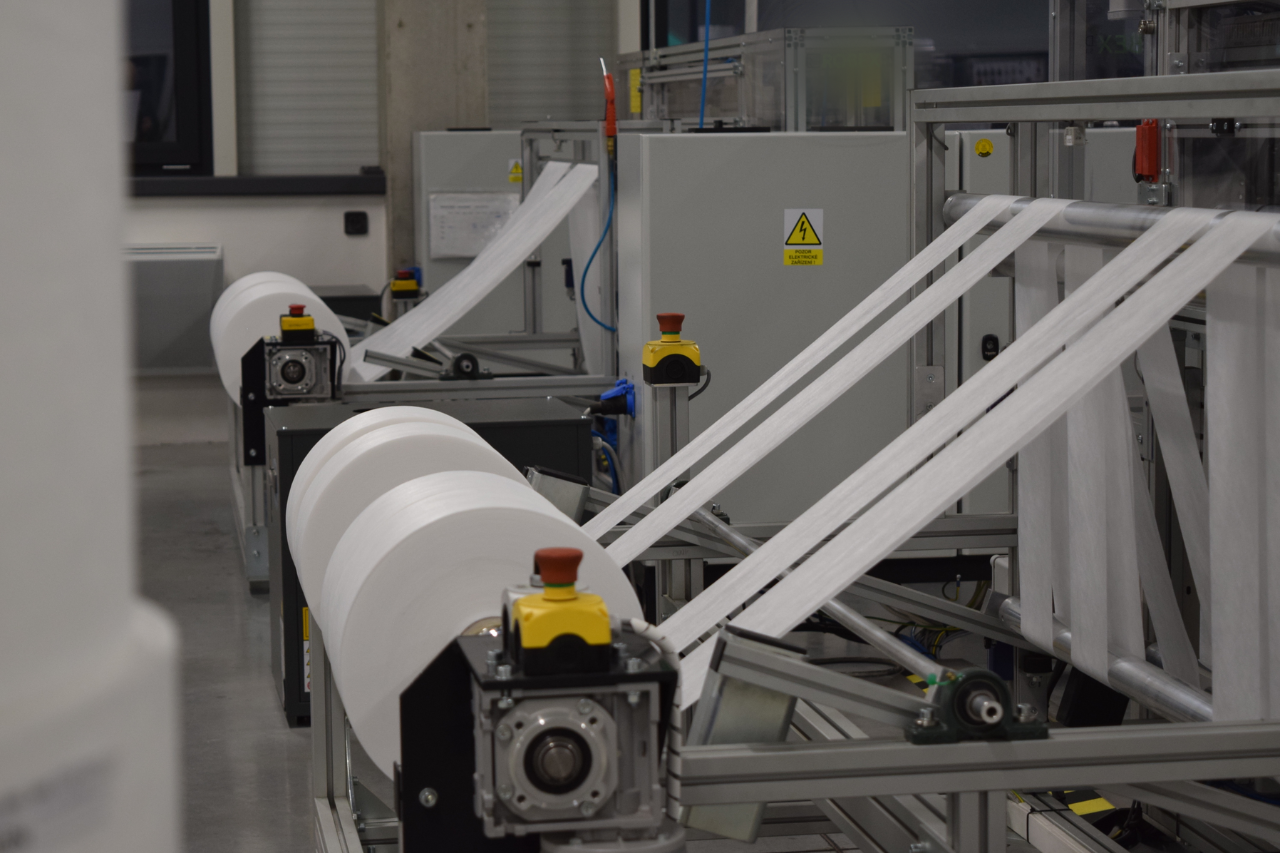 Processing nonwovens in our factory in the Czech Republic
How do we work with nonwovens? We source them from our suppliers and then process them for our B2B customers. Some of our customers use our products within their own production as protective and/or transport packaging.
Other B2B clients re-sell our products to their customers. We customise nonwoven products according to their requirements and even pack them and label them with our customer's logo and brand. 
If you're on the lookout for a reliable supplier of products from nonwoven fabrics, get in touch with us. We'd be happy to work with you!