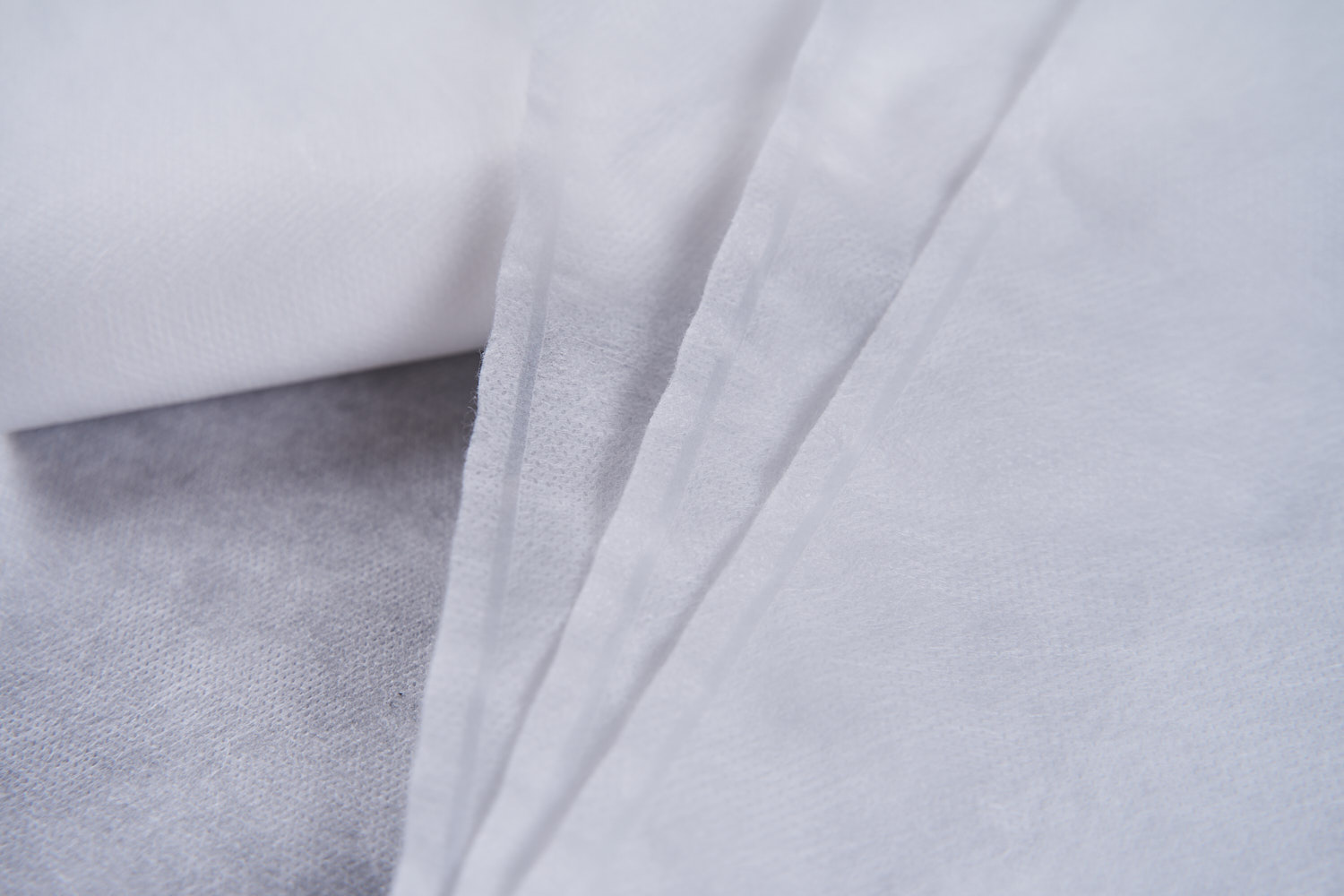 Searching for a solution to protect fragile items during transport? Cardboard boxes probably come to mind. But are they the best? In many cases, protective packaging made of nonwoven fabric does a better job. It's cheaper, easier to work with, and one type of nonwoven packaging fits multiple products — thus reducing your packaging costs.
The benefits of nonwoven fabric as protective packaging are becoming well-known. Many producers ask their suppliers to abandon cardboard and use nonwovens instead. Let's talk you through 6 main benefits of nonwovens.
---
1. Damage Protection
Finished goods laid freely in a cardboard box can easily get damaged during transport, due to movement and friction (scratches, dents, etc.). That's why you need to put them in protective packaging. Nonwoven fabrics cling well to any product and protect it effectively.
"We often make protective bags from nonwoven fabric for our clients — with a closing flap or without. Clients use our bags for headlights for example. They put finished headlights, still warm from production, in protective bags right away. Nonwoven bags make individual headlights well protected in multipacks," explains Milan Polouček, Milmar's Managing Director.
---
2. Less Expensive than Cardboard
A nonwoven protective bag (or any type of packaging made from nonwoven fabric) is always less costly than a cardboard box. Especially if you choose a lightweight nonwoven fabric — totally sufficient for lightweight products.
---
3. Easy to Handle
If your production requires packing items in smaller cardboard boxes which are then grouped together in bigger packages, you will be faced with a few packing challenges. In case of multiple product sizes, you need boxes of various sizes — and extra storage space just for cardboard boxes.
Bags and dividers made of nonwoven fabric don't need to come in different dimensions. It's no problem when your product is smaller than the unwoven bag. You just fold it, adjusting the bag to the size of the product. "Many clients use just one or two sizes of nonwoven bags. They don't need them made-to-measure for each item. This means they need less storage space for packaging material," says Milan Polouček.
Warehouse staff give us great feedback on working with nonwoven fabric bags. They just take it from the shelf and use it right away. As opposed to a cardboard box which has to be put together at first and then sealed at the bottom. The sealing step could be skipped if you get cardboard boxes with a cross bottom —  but be prepared to pay more for such a packaging solution.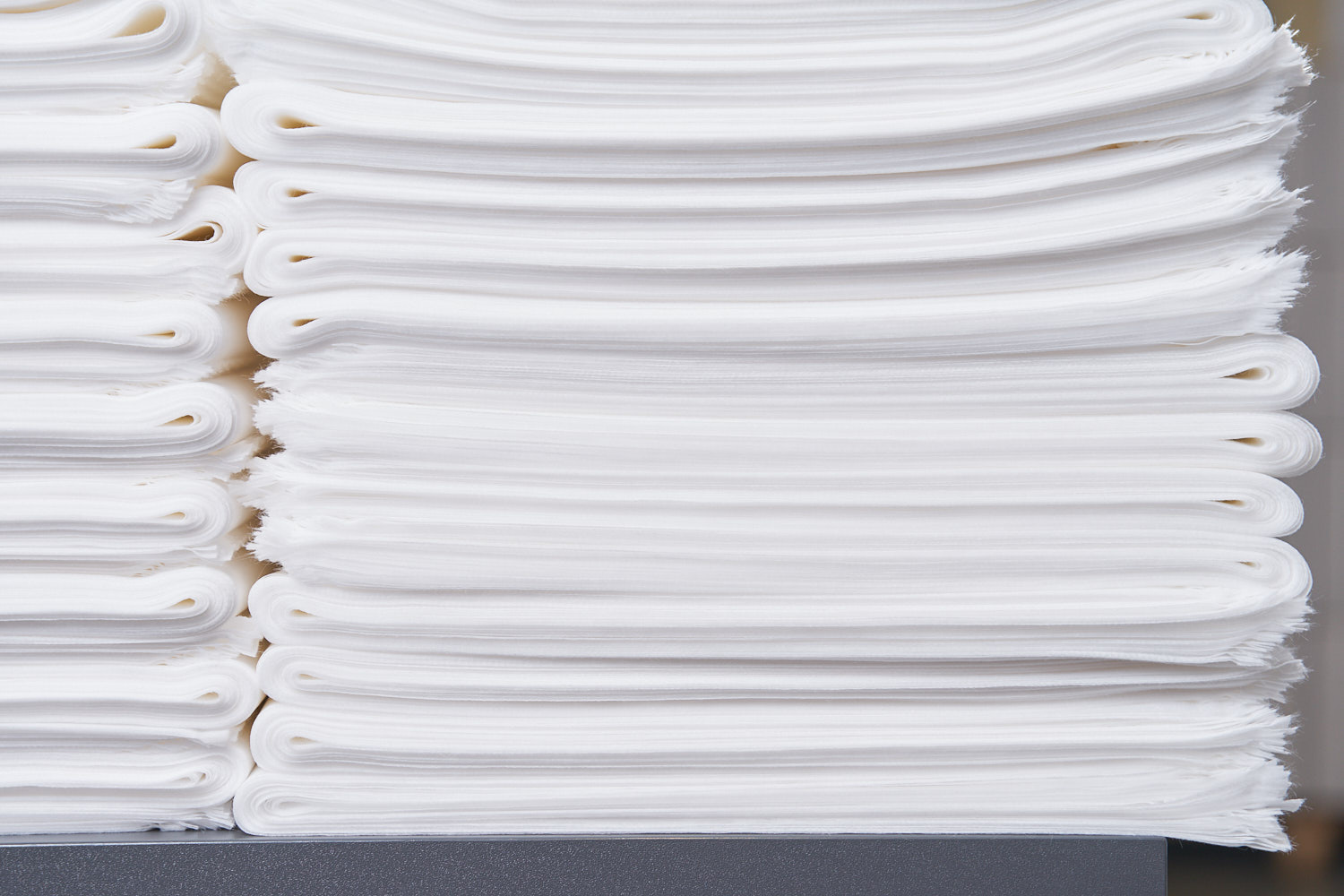 We make made-to-measure bags or dividers from nonwoven fabrics for our clients.
---
4. Heat-Resistant, Breathable, Antistatic
Nonwoven bags are popular in the automotive industry — as packaging material for plastic parts. We make them from our spunbond nonwoven fabric made of 100 % polypropylene which starts to soften in temperatures over 130°C. When using such a bag for a product still warm from production, the bag doesn't stick to it.
Spunbond nonwovens are breathable. A polyethene bag never permeates as much air as a nonwoven fabric bag — while still letting fumes out.
Another benefit of nonwovens is their antistatic quality. In the automotive industry, products should not attract dust particles (undesirable especially on polished surfaces).
---
5. Efficient Transportation
In case you put your products in smaller boxes and then insert those into larger boxes, your shipping costs always cover transport of some air in half-empty boxes. Nonwovens wrap your products tightly, allowing you to put more items in a box and use its space fully. And reduce your shipping costs as a consequence.
---
6. Better Longevity
Some items spend months in their protective bags, traveling from one continent to another. Nonwoven bags are highly resistant and can be used repeatedly.
---
Tip
Follow us on LinkedIn if you want to learn more about nonwoven (and also woven) fabrics and/or plastic netting.
Considering replacing cardboard boxes with nonwoven fabrics? Get in touch with us — we'd love to design and produce made-to-measure bags, dividers or other protective packaging for you.